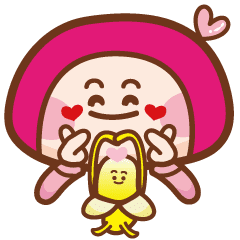 POPO ABBY & LB BEST FRIEND 1

POPO ABBY

HI ! I AM POPO ABBY. AND MY BEST FRIEND IS LITTLE BANANA. HAPPY TO SEE YOU AGAIN!! I WANT TO SHARE MY HAPPINESS WITH YOU. These stickers will show up extra large in chats.
Click a sticker for a preview.
YANG YI-LING
Similar stickers