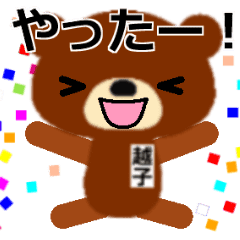 Animation only icon
Animated Sticker from Etsuko in Japanese

Etsuko

Animation stickers with Japanese messages. If your name is Etsuko, enjoy them! If you are not Etsuko, you can give the stickers to Etsuko as a gift / present!
Click a sticker for a preview.
Copyright (C) Etsuko All Rights Reserved.
Similar stickers