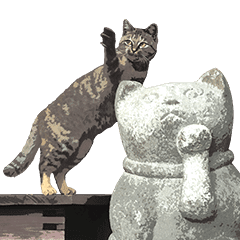 Mitsuaki Iwago's "Cats in Kyoto" Sticker

Crevis Inc.

With the release of a photo book "Cats in Kyoto" wildlife and nature photographer Mitsuaki Iwago released second official Sticker full of a sense of the season.
Click a sticker for a preview.
©2017 Mitsuaki Iwago/Crevis/Bit Beans
Other stickers from Crevis Inc.
Similar stickers