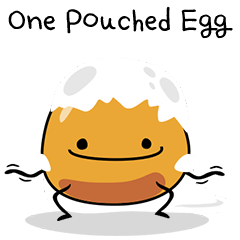 Premium
Alvin Tan

The one and only "One Pouched Egg" who always wear his smile and white glair cloak to do his duty as the "One Poached Egg" to share the cuteness!

Data pembelian dikumpulkan untuk laporan penjualan ke kreator konten.
Tanggal pembelian dan negara/wilayah yang terdaftar pada pembeli termasuk ke dalam laporan penjualan. Informasi yang dapat diidentifikasi tidak akan pernah disertakan ke dalam laporan.


Klik stiker untuk pratinjau.
Alvin Wijaya
Karya Lain dari Alvin Tan
Stiker Serupa