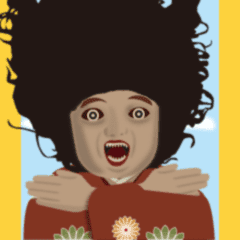 Animation only icon
Horror Sticker which works summer

m.t.d

A version appearance will cool down using a moving fear Sticker in fear Sticker summer to work! The person liking horror, please use the one that is not so.
Haz clic en los stickers para verlos en grande.
Copyright (C) 2015 m.t.d All Rights Reserved.
Stickers similares