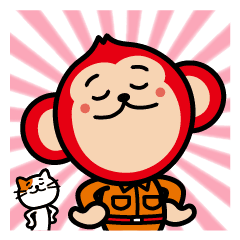 Locksmith's monkey and a cute cat 2

SLS Inc.

The second sticker of locksmith's monkey "Kagizaru-kun" with a cute cat. That is a funny, heart-warming sticker. Their adorable action might melt your heart.
Click a sticker for a preview.
©2017 SLS Inc. All Rights Reserved
Other stickers from SLS Inc.
Similar stickers