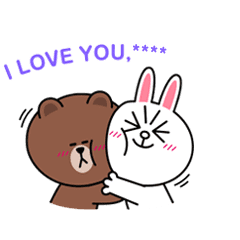 Name sticker
Brown & Cony Custom Stickers

LINE

You'll be feeling the love with these customizable stickers featuring Brown and Cony! Add your name or that of a friend to make them your very own. Be sure to preview your caption before purchasing.Captions are sized for Western scripts. Not all languages may appear correctly.
Click a sticker for a preview.
Copyright © LINE Corporation
Similar stickers