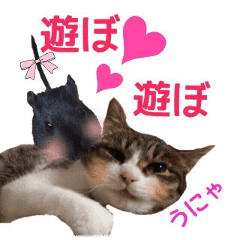 chu stamp of a Sticker mouse and a rat

ishida nobuharu

A Sticker of the taking a picture mouse which can be used daily. The time of the mouse which can laugh a little prettily, cats. In CHUU*, oh.
Click a sticker for a preview.
Copyright (C) 2017 take&syan All Rights Reserved.
Similar stickers