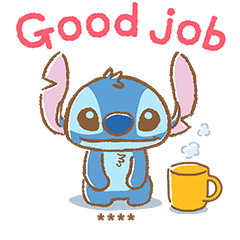 Name sticker
The Walt Disney Company (Japan) Ltd.

Make your own custom stickers featuring Stitch! Simply add your name to these stickers to give your chats a unique flair. Check out his funny expressions and super-cute poses! Be sure to preview your caption before purchasing. Sticker captions are optimized for Western alphabets. Not all languages may appear correctly.
Cliquez sur un sticker pour afficher un aperçu. Assurez-vous de tester votre légende avant d'acheter cette collection.
©Disney
Stickers similaires