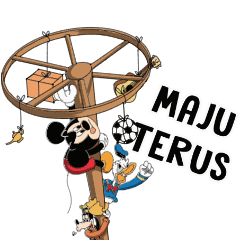 Animation only icon
Mickey and Friends Love Indonesia

The Walt Disney Company (Japan) Ltd.

Mickey and Friends sangat suka Indonesia mereka mulai belajar kata-kata baru yang mereka pelajari dari teman-temannya di Indonesia. Cek sticker menarik terbaru dari Mickey and Friends dengan bahasa Jawa, Sunda, dan bahasa daerah lainnya dari Indonesia.
Klik stiker untuk pratinjau.
©Disney
Sticker yg serupa