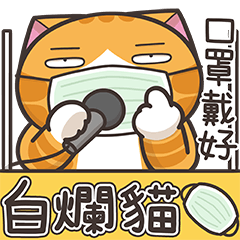 Premium
Mochi dad

Please stay home, don't go out. Wear a mask and eat your meal at home. Remember the warm reminder from Lan Lan Cat. We can go through this together.

Data pembelian dikumpulkan untuk laporan penjualan ke kreator konten.
Tanggal pembelian dan negara/wilayah yang terdaftar pada pembeli termasuk ke dalam laporan penjualan. Informasi yang dapat diidentifikasi tidak akan pernah disertakan ke dalam laporan.


Klik stiker untuk pratinjau.
©2021 Mochi dad/THAT FISH CORP.
Stiker Serupa