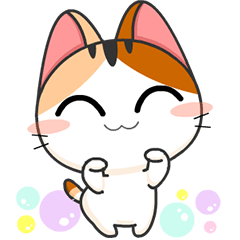 Premium
Animation only icon
Gojill The Meow Animated V.1

Piwio Studio

Gojill The Meow Animated V.1. Make your chats amusing with Gojill, a cheerful and mischievous tricolor kitten. Be Gojill's friend and you will not be lonesome.

Data pembelian dikumpulkan untuk laporan penjualan ke kreator konten.

Tanggal pembelian dan negara/wilayah yang terdaftar pada pembeli termasuk ke dalam laporan penjualan. Informasi yang dapat diidentifikasi tidak akan pernah disertakan ke dalam laporan.


Klik stiker untuk pratinjau.
© 2017 Rungsimun Ariyasungkappa (PIWIO STUDIO)
Stiker Serupa