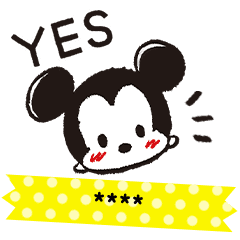 Name sticker
Disney Tsum Tsum Custom Stickers

The Walt Disney Company (Japan) Ltd.

The characters of Disney Tsum Tsum star in this set of custom stickersdesigned to give your chats a unique flair! The colorful masking tape adds an especially cute touch. Be sure to preview your caption before purchasing. Sticker captions are optimized for Western alphabets. Not all languages may appear correctly.
Cliquez sur un sticker pour afficher un aperçu. Assurez-vous de tester votre légende avant d'acheter cette collection.
©Disney
Stickers similaires