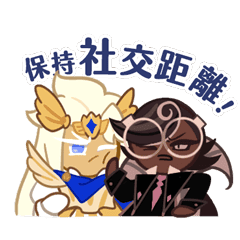 CookieRun - Cookie fellows I

Devsisters Corp.

The world famous CookieRun IP comes to LINE Stickers! Let's join these fantastic crispy & cute cookies, make your life SWEET and joyful!
Data pembelian dikumpulkan untuk laporan penjualan ke kreator konten.

Tanggal pembelian dan negara/wilayah yang terdaftar pada pembeli termasuk ke dalam laporan penjualan. Informasi yang dapat diidentifikasi tidak akan pernah disertakan ke dalam laporan.

Klik stiker untuk pratinjau.
Devsisters Corp.
Stiker Serupa