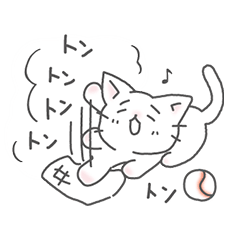 nekopitcher thank you 10 sticker[resell]

increws co.,Ltd

official sticker latest version of the Yomiuri Shimbun Sunday edition popular serialization manga neko Pitcher. Pro baseball world's first neko pitcher Mitaro

Data pembelian dikumpulkan untuk laporan penjualan ke kreator konten.

Tanggal pembelian dan negara/wilayah yang terdaftar pada pembeli termasuk ke dalam laporan penjualan. Informasi yang dapat diidentifikasi tidak akan pernah disertakan ke dalam laporan.


Klik stiker untuk pratinjau.
© 2013 Kenji SONISHI / The Yomiuri Shimbun
Stiker Serupa