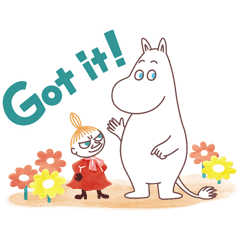 Moomin Polite Stickers (Watercolors)

Moomin Characters

Moomin returns with a set of cute watercolor-style stickers. The soft color scheme is sure to lend a soothing touch to all your chats. The polite messages are perfect for using with coworkers or anybody else you want to share your polite side with.
Click a sticker for a preview.
© Moomin Characters ™
Similar stickers