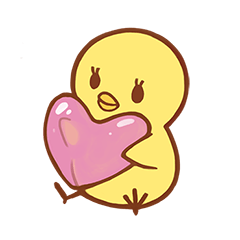 Premium
Piyochan from Uta-Pri mascot characters.

Broccoli Co.,Ltd.

The stickers of the mascot characters from Uta no Prince-sama arrives on LINE! Bring the expressive Piyochan in your chat.

Data pembelian dikumpulkan untuk laporan penjualan ke kreator konten.
Tanggal pembelian dan negara/wilayah yang terdaftar pada pembeli termasuk ke dalam laporan penjualan. Informasi yang dapat diidentifikasi tidak akan pernah disertakan ke dalam laporan.


Klik stiker untuk pratinjau.
©SAOTOME GAKUEN
Stiker Serupa