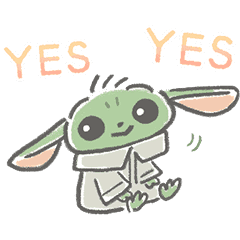 Animation only icon
The Child(The Mandalorian)

The Walt Disney Company (Japan) Ltd.

From the STAR WARS TV series, The Mandalorian (available on Disney Deluxe and Disney+), here comes a new sticker set featuring the Child! His cute and cuddly moves will awe your friends!
Click a sticker for a preview.
TM & © 2020 LFL.
Similar stickers