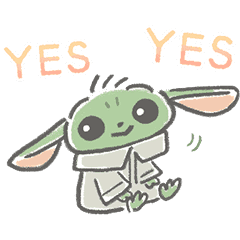 Animation only icon
The Child (The Mandalorian)

The Walt Disney Company (Japan) Ltd.

De la saga STAR WARS, The Mandalorian (disponible en Disney Deluxe y Disney+), llega The Child en un set novísimo. Te derretirá el corazón.
Haz clic en los stickers para verlos en grande.
TM & © 2020 LFL.
Stickers similares