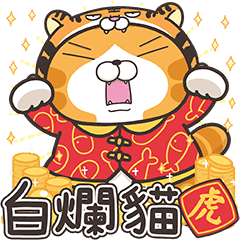 Lan Lan Cat The Year of Tiger sticker

Mochi dad

Year of the Tiger~New for Lan Lan Cat!More costumes and dialogues for your daily use.Wish every fans a happy new year! These stickers will show up extra large in chats.
Click a sticker for a preview.
©2022 Mochi dad/THAT FISH CORP.
Similar stickers