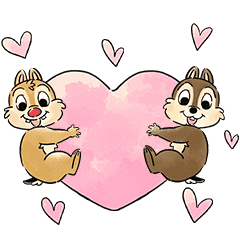 Popup only icon
Chip 'n' Dale Pop-Up Stickers

The Walt Disney Company (Japan) Ltd.

The always chipper duo of Chip and Dale return with this set of humorous pop-up stickers. Whether you want to give thanks or just say hello, these adorable chipmunks have got you covered. The polite messages can be easily used with anyone to help energize your chats.
Cliquez sur les stickers à prévisualiser.
©Disney
Stickers similaires