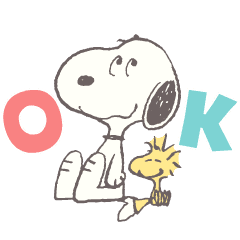 Animation only icon
TV TOKYO Communications Corporation/SNOOPY

Relive the 80's with this fourth round of stickers celebrating 70 years of Peanuts comics. Snoopy is joined by other members of the Peanuts gang in these stickers featuring plenty of soft colors and that distinctive 80's comics art style!
Click a sticker for a preview.
© 2020 Peanuts Worldwide LLC
Similar stickers