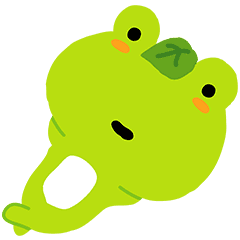 Imagineer Co., Ltd. / San-X Co., Ltd.

This frog gets all green when he's feeling glum. He never worries about the little things, so it doesn't take him very long to turn that frown upside down!
Auf Sticker klicken, um Vorschau zu sehen.
©2014 San-X Co., Ltd. All Rights Reserved.
Ähnliche Sticker