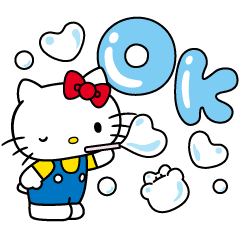 Popup only effect icon
Hello Kitty Moving Backgrounds

​SANRIO/Hello Kitty

Hello Kitty is more animated than ever before! Tap the stickers and fill your chats with cuteness!Effects are played in the chat screen background. Check the device requirements and effect preview on the official blog before purchasing. Effects may not work on all devices.
Click a sticker for a preview.
©'76, '20 SANRIOⒽ
Similar stickers