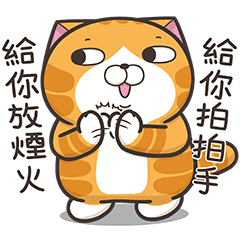 Popup & Sound & Effect icon
Lan Lan Cat: Effect Stickers Part 1

Mochi dad

Check out the brand new Lan Lan Cat Effect Stickers! Let's rock the conversation with fanciful and interesting effects! Effects are played in the chat screen background. Check the device requirements and effect preview on the official blog before purchasing. Effects may not work on all devices.
©2020 Mochi dad/THAT FISH CORP.
相关贴图