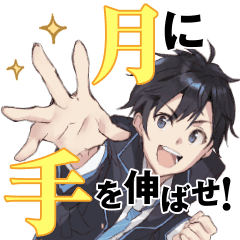 Chitose is in the Ramune Bottle

Shogakukan-Shueisha Productions Co.,Ltd.

"Chitose is in the Ramune Bottle" released official Line stickers! All sitckers use exclusive art drawn by raemz who drew original artwork.
Data pembelian dikumpulkan untuk laporan penjualan ke kreator konten.

Tanggal pembelian dan negara/wilayah yang terdaftar pada pembeli termasuk ke dalam laporan penjualan. Informasi yang dapat diidentifikasi tidak akan pernah disertakan ke dalam laporan.

Klik stiker untuk pratinjau.
©Hiromu, raemz/Shogakukan
Stiker Serupa