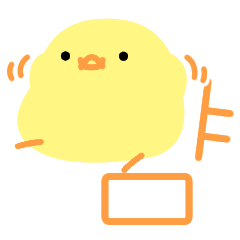 Animation only icon
Emotions expressed in one letter.

HAYARUBY

Expressing various emotional expressions in one letter using vowels. Hangul of Korean can be expressed in one letter.
Data pembelian dikumpulkan untuk laporan penjualan ke kreator konten.

Tanggal pembelian dan negara/wilayah yang terdaftar pada pembeli termasuk ke dalam laporan penjualan. Informasi yang dapat diidentifikasi tidak akan pernah disertakan ke dalam laporan.

Klik stiker untuk pratinjau.
HAYARUBY
Stiker Serupa