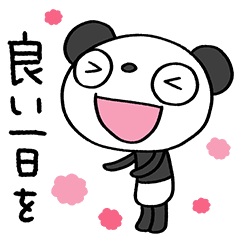 Adult Honorifics Marshmallow panda

Mami / AESTROOP Inc.

From "I understand" and "I'm grateful" to "Don't worry".Let's deliver smooth and elegant words with Marshmallow panda.Please use it for family, school, work.
Data pembelian dikumpulkan untuk laporan penjualan ke kreator konten.

Tanggal pembelian dan negara/wilayah yang terdaftar pada pembeli termasuk ke dalam laporan penjualan. Informasi yang dapat diidentifikasi tidak akan pernah disertakan ke dalam laporan.

Klik stiker untuk pratinjau.
© 2022 AESTROOP Inc.
Stiker Serupa