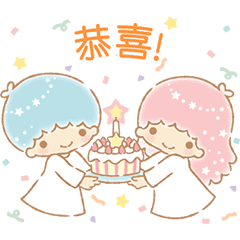 Popup only effect icon
Little Twin Stars Moving Backgrounds

SANRIO

Kiki and Lala finally have their own effect stickers! Tap the stickers to play an adorable animation. Effects are played in the chat screen background. Check the device requirements and effect preview on the official blog before purchasing. Effects may not work on all devices.
相关贴图