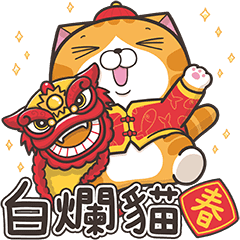 Lan Lan Cat New Year Stickers

Mochi dad

Looking for a little bit of an interesting twist to your New Year greetings? Lan Lan Cat has dressed for the New Year and ready to spend the holiday with you!
Cliquez sur les stickers à prévisualiser.
©2018 Mochi dad/THAT FISH CORP.
Stickers similaires