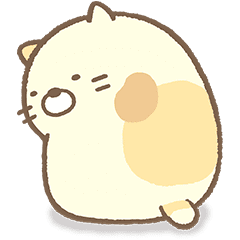 Sumikko Gurashi: Myriad of Feelings

Imagineer Co., Ltd. / San-X Co., Ltd.

The Sumikko Gurashi gang step out of their corner for a second set of stickers. See more of their cute expressions and a new addition to the gang.
Auf Sticker klicken, um Vorschau zu sehen.
©2014 San-X Co., Ltd. All Rights Reserved.
Ähnliche Sticker