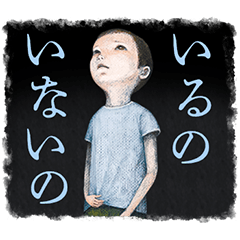 increws co.,Ltd

LINE Stamps from the picture book "Iruno Inaino" are now available! Is there someone in the dark...?

Data pembelian dikumpulkan untuk laporan penjualan ke kreator konten.

Tanggal pembelian dan negara/wilayah yang terdaftar pada pembeli termasuk ke dalam laporan penjualan. Informasi yang dapat diidentifikasi tidak akan pernah disertakan ke dalam laporan.


Klik stiker untuk pratinjau.
©Naoko.Machida/IWASAKISHOTEN 2023
Stiker Serupa