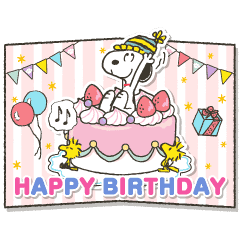 Popup only icon
Snoopy Special Event Stickers

TV TOKYO Communications Corporation/SNOOPY

Snoopy's here to celebrate with you all year round in this sticker set. Whether for birthdays, graduations, marriages, pregnancies, or more, Snoopy has a sticker to send! You'll always have a reason to revisit this set.
Click a sticker for a preview.
© 2021 Peanuts Worldwide LLC
Similar stickers