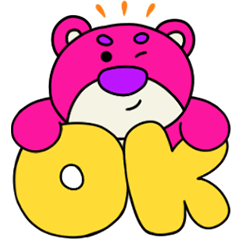 Animation only icon
Animated Lotso (Doodle Style)

The Walt Disney Company (Japan) Ltd.

Lotso from the Toy Story series comes to you in an adorable set of animated doodles. A great update for those who already have the static ones, but of course even better for those who doesn't!
Click a sticker for a preview.
©Disney/Pixar
Similar stickers