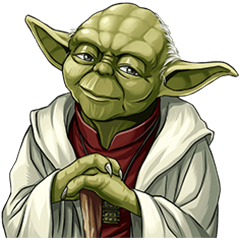 Star Wars: Yoda Collection

The Walt Disney Company (Japan) Ltd.

Finally here, they are! In the latest Star Wars sticker collection, wield Master Yoda to express any mood, from serious to funny. The brand-new collection features stickers of Yoda's famous lines as well, a necessity for any Star Wars fan!
Click a sticker for a preview.
TM & © 2014 LFL.
Similar stickers