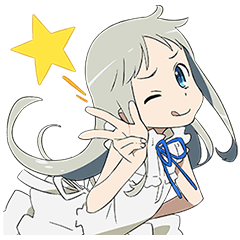 Anohana -The Flower We Saw That Day-

ANIPLEX

Menma, Jintan, Anaru and the other 3 super peace busters have crashed the party at LINE! Take a look at these illustrations and tell me you can't see that they're by director Tatsuyuki Nagai and character designer Masayoshi Tanaka!
Click a sticker for a preview.
©ANOHANA PROJECT
Other stickers from ANIPLEX
Similar stickers