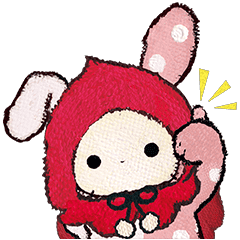 Sentimental Circus. Act 2

Imagineer Co., Ltd. / San-X Co., Ltd.

The mysterious circus is back for a second act. The crew is lovelier than ever in new poses and Little Red Riding Hood themed costumes!
Auf Sticker klicken, um Vorschau zu sehen.
©2014 San-X Co., Ltd. All Rights Reserved.
Ähnliche Sticker