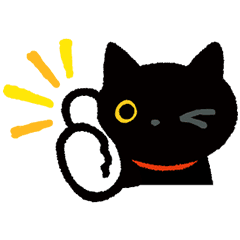 Animation only icon
Kutsushita Nyanko on the Move

Imagineer Co., Ltd. / San-X Co., Ltd.

You've never seen a cat move this cute! Kutsushita Nyanko charms everyone with a new set of animated stickers. The cute calico Fuku-chan makes an appearance too! C'mon everyone, get happy!
Cliquez sur les stickers à prévisualiser.
©2014 San-X Co., Ltd. All Rights Reserved.
Stickers similaires