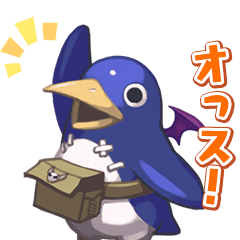 Premium
Animation only icon
Nippon Ichi Software, Inc.

Finally some recognition! Animated Prinny Stickers coming to LINE, dood!Get hyped up with our cute animations, dood!

Data pembelian dikumpulkan untuk laporan penjualan ke kreator konten.
Tanggal pembelian dan negara/wilayah yang terdaftar pada pembeli termasuk ke dalam laporan penjualan. Informasi yang dapat diidentifikasi tidak akan pernah disertakan ke dalam laporan.


Klik stiker untuk pratinjau.
©Nippon Ichi Software, Inc.
Stiker Serupa