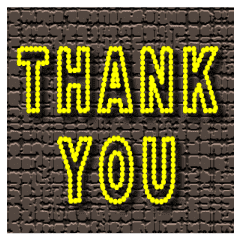 Animation only icon
Shine! Gleam! Convenient! moves! Thanks

mikance

I will thank you with a glittering shining Sticker. Beautiful Sticker that you want to see over and over again. Enter words that can be conveniently used.
Auf Sticker klicken, um Vorschau zu sehen.
Copyright (c) 2018 mikance All Rights Reserved.
Ähnliche Sticker