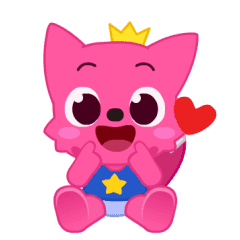 Animation only icon
PINKFONG: Daily Life of Baby Pinkfong

Smart Study Co., Ltd.

The adorable Baby Pinkfong is finally here with the new animated stickers. Let this baby Pinkfong stickers help you express your emotions in the cutest way.
Auf Sticker klicken, um Vorschau zu sehen.
© 2018 SMARTSTUDY All Rights Reserved.
Weitere Werke von Smart Study Co., Ltd.
Ähnliche Sticker