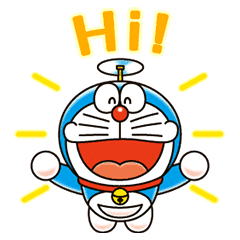 Animation only icon
Doraemon Animated Stickers

Fujiko-Pro

Doraemon is back with animated stickers! This set packs the Anywhere Door and all your other favorite magical gadgets from the future, as well as a healthy dose of the blue robot cat himself and Gian in all their glory.
Click a sticker for a preview.
©Fujiko-Pro
Similar stickers