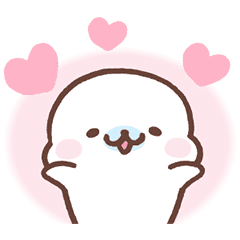 Animation only icon
Mamegoma! Pitter-Patter Hearts

Imagineer Co., Ltd. / San-X Co., Ltd.

The kids are swooning for these adorable stickers! Mamegoma is back with a new round of animated illustrations that are sure to set your hearts, not to mention your chats, on fire.
Auf Sticker klicken, um Vorschau zu sehen.
©2015 San-X Co., Ltd. All Rights Reserved.
Ähnliche Sticker