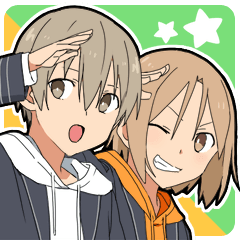 Premium
Invective boy & Boy without vocabulary

DK Co., LTD.

It is a sticker of boys. It includes various ''Kawaii'' instruments and useful japanese messages. Let's send the Invective.

Data pembelian dikumpulkan untuk laporan penjualan ke kreator konten.
Tanggal pembelian dan negara/wilayah yang terdaftar pada pembeli termasuk ke dalam laporan penjualan. Informasi yang dapat diidentifikasi tidak akan pernah disertakan ke dalam laporan.


Klik stiker untuk pratinjau.
©2018 DK Co., LTD. All Rights Reserved.
Stiker Serupa