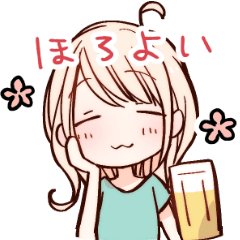 Tonari is the one who eats what you love

Manga Park

An OK sticker appeared even if you sent it with a bit of drunk momentum from the series "Mr. Tonari eating what you" who is serializing at Manga Park.

Data pembelian dikumpulkan untuk laporan penjualan ke kreator konten.

Tanggal pembelian dan negara/wilayah yang terdaftar pada pembeli termasuk ke dalam laporan penjualan. Informasi yang dapat diidentifikasi tidak akan pernah disertakan ke dalam laporan.


Klik stiker untuk pratinjau.
©Yuki fujitsuka/hakusensha
Stiker Serupa