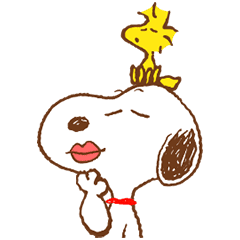 Animation only icon
TV TOKYO Communications Corporation/SNOOPY

Best friends Snoopy and Woodstock now have their own set of stickers! Be part of their happy days, along with the whole Snoopy family and friends! These cute and whimsical stickers are the perfect conversation piece!
Auf Sticker klicken, um Vorschau zu sehen.
© 2015 Peanuts Worldwide LLC
Ähnliche Sticker