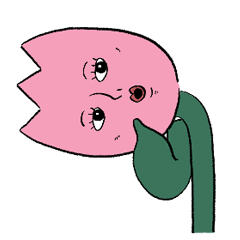 Ooh la la Co., Ltd.

Hello, my dear friends! I'm a French-born tulip girl! I was imported to Korea five years ago and now I enjoy a single life in Seoul.

Data pembelian dikumpulkan untuk laporan penjualan ke kreator konten.
Tanggal pembelian dan negara/wilayah yang terdaftar pada pembeli termasuk ke dalam laporan penjualan. Informasi yang dapat diidentifikasi tidak akan pernah disertakan ke dalam laporan.


Klik stiker untuk pratinjau.
Ooh la la! Co., Ltd.
Stiker Serupa