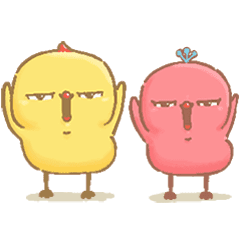 Animation only icon
Cheez...z: Warbie & Yama 7 (Childhood)EN

Arut Tantasirin

It's Warbie & Yama childhood edition! Enjoy the new style of this cute set and some scenes of young Yama and Mali. Stay tuned for more story and have fun!
Haz clic en los stickers para verlos en grande.
Copyright © Arut Tantasirin
Stickers similares