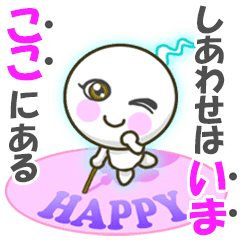 Photon & Ami's Happy Wonderful Stickers

KAIKA GPE by Daisuke Muramatsu

Cute, Lovely and Happy stickers of Photon Boy & Ami Girl from KAIKA GPE. The more using them the better your life. Enjoy them with your family & Friends.
Click a sticker for a preview.
Copyright © KAIKA GPE All Rights Reserved.
Similar stickers