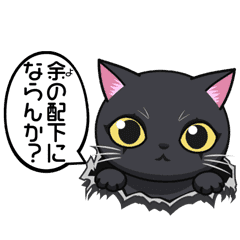 Animation only icon
Cat Maou in the hole moved (yaoyoro)

YaoyozunoEgokoro

This cat is funny and moves cute. It looks like a cat pierced through a wall. It is a cat whose Maou has been reborn. He lost his power and is now in pacifism.
Haz clic en los stickers para verlos en grande.
©YaoyorozunoEgokoro
Stickers similares